Services and activities aboard the Bella Desgagnés
COME ENJOY A RELAXING CRUISE ON THE ST. LAWRENCE RIVER.
Contemplate the landscapes and enjoy the comfort of our ship and the services offered. In regular and high season, a guide-interpreter from the Marine Mammal Observation Network (MMON) offers a varied program of conferences, video presentations and whale-watching activities. Enjoy a drink in our bistro before heading to the dining room to savour a delicious meal featuring local produce and seafood carefully prepared by our chef and his team. Step out on the observation deck at the front of the ship to admire gorgeous sunsets.
To enjoy your experience at sea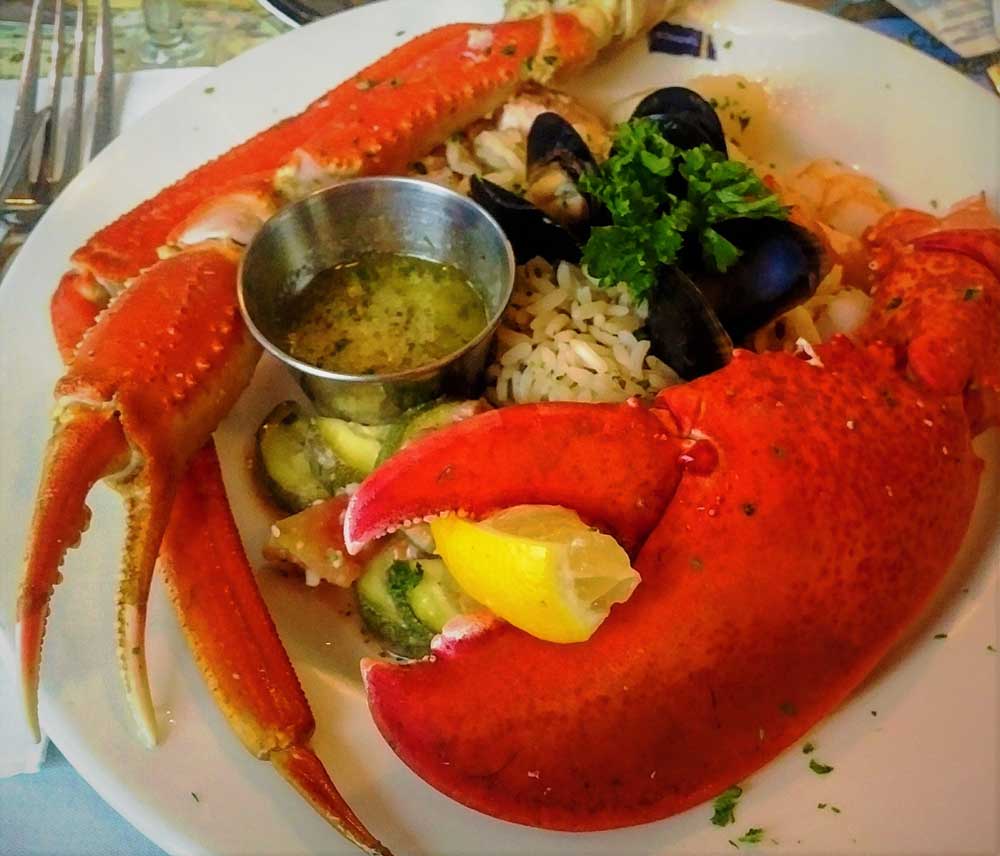 Food offer
In addition to vending machines accessible 24 hours a day, two options are available to you for meals: the dining room and the cafeteria. Our fenestrated dining room is open during meal times and offers you a Table d'hôte menu prepared by our chef and his team, highlighting local products. The cafeteria is open from 7 a.m. to 10 p.m. and offers a quick menu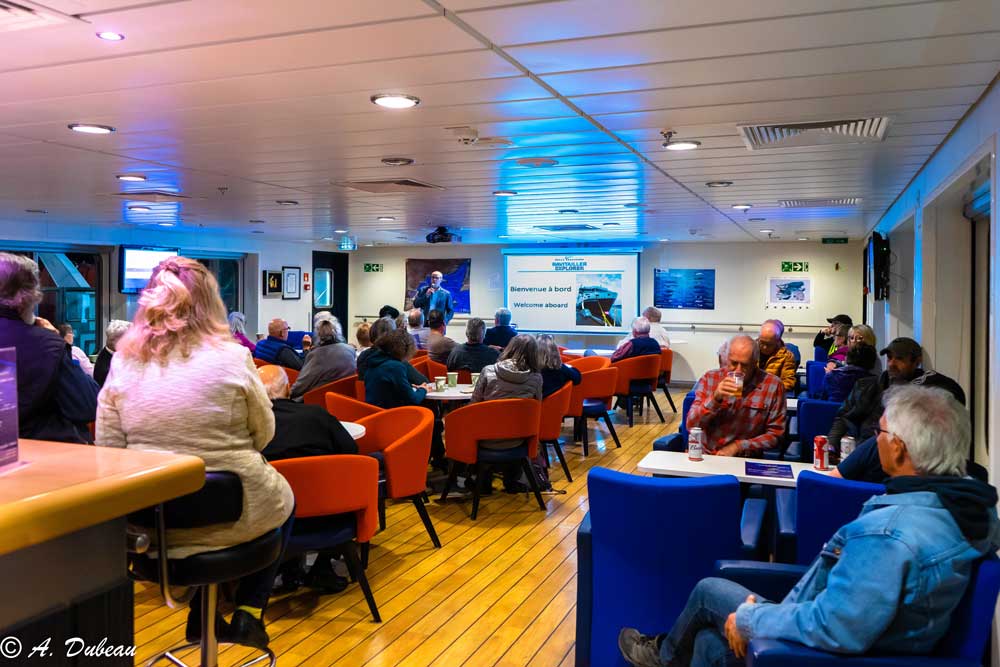 Animation Service
During our regular season and in high season, animation sessions are offered by a guide-interpreter from the Marine Mammal Observation Network. During your stay, you can watch videos and documentaries and participate in workshops and observation sessions. In addition, there will be talks hosted by our crew members who will explain their role onboard. (schedule and weather permitting)
Bistro
On deck 8, the bistro is there to entertain you! In addition to the animation sessions, you can enjoy a microbrewery beer or a glass of wine while admiring the coastal landscapes. We also have a selection of books and board games that you can borrow.
Arcade
It is on deck 3 that you will find our little arcade to entertain the kids and young at heart! You also have access to games at the back of the seats located in our public lounges.